Planning to celebrate this Halloween in popular destinations like Salem or Los Angeles? You must be excited to take your family to experience the real Halloween celebrations.
It means your home will be locked up and unattended for several days, making it an attractive target for thieves. Did you know? A burglary incident occurs somewhere in the US every 18 seconds, which is 4,800 every day. And that rate will likely go up on Halloween!
The experience will be scarier than "ghost and goblin" if you learn that something has gone wrong in your absence.
Do not worry!
Here are some tips to keep your abode safe so you can enjoy a worry-free Halloween.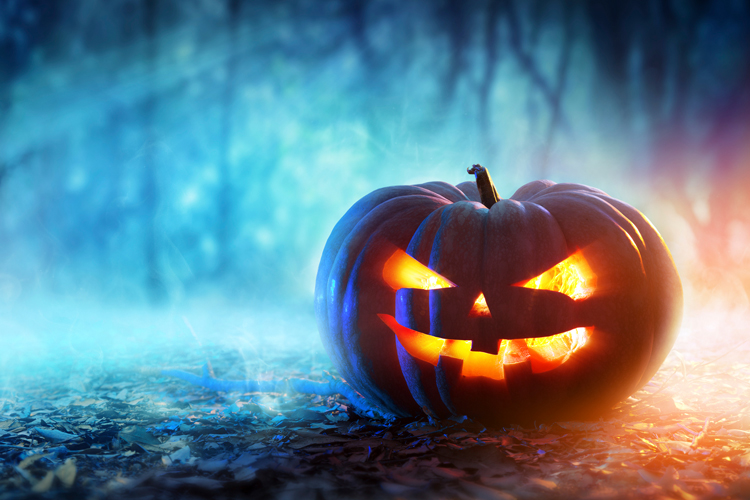 Install a security system
Having a security or alarm system in your home is the best way to avoid a potential burglary. According to one study, a home without a security system is 300% more likely to be burglarized. You can start with CCTV cameras that allow you to monitor your property remotely using your smartphone. A smoke alarm goes off when it detects fumes or smoke.
Light your home right
It's a smart way to deter potential thieves and pranksters. When you have the lights on in your home, you will have the impression that someone is home. You can use motion sensor lights that automatically turn on when they detect moving objects or darkness.
Avoid using candles or open flames
If you think about lighting a candle or open fire just before leaving home, you are probably asking for trouble. This leaves your home vulnerable to fire. Instead, you can use flameless candles powered by a battery or a glow stick.
Close the garage
According to the Insurance Institute for Highway Safety, vehicles are twice as likely to be vandalized or stolen on Halloween as on an average day. So make sure your garage door is properly closed. If you leave children at home, place the garage remote control away from them. Or better yet, disconnect the garage door opener.
Stop delivering mail and newspapers
Mail overflowing from the mailbox and newspapers piling up in your yard are signs that you are not here. An easy tip for a would-be thief! So it makes sense to stop delivering mail and other services. Or you can ask someone like a neighbor to pick them up.
Don't broadcast your holidays
You probably post your exotic Halloween celebration status on Facebook or Twitter. But have you ever thought that a thief can track your status? It'll be easy for him to assume you're out of town. Before posting, make sure who can see your social media posts.
Always check who can see your social media posts before you upload them.
Lock your Windows properly
Shockingly, unlocking windows is the reason for 30% of home burglaries in the US. And 23% of burglars enter through windows on the first floor. So you shouldn't rely solely on the locking system of your door. Here are tips for reinforcing your window against burglary before you leave for the Halloween holidays.
Lock the windows from the inside
Install window bars and grilles
Cover the window glass with a protective film
Place thorn bushes under the windows
Hire a professional security guard
Hiring a security guard is a good option if you have a large property with valuable contents inside. They will patrol around your home and deter thieves and pranksters. Many security agencies provide security on a weekly or temporary basis.
Using the steps above, you can be sure that your home will be secure when you're not around.