There are many expensive mobile phones. You know many companies like  Samsung, Vivo, Techno, and redme. Now I am telling you the most costly branded company iPhone, which is the most branded mobile phone. the iPhone company has resale the Falcon Supernova iPhone 6 Pink Diamond.
 Falcon Supernova iPhone 6 Pink 
 Falcon Supernova iPhone 6 Pink Diamond is the most expensive mobile phone in the world.
It was released in 2004 . The falcon supernova iPhone 6 pink is a customized iPhone 6. it is covered with twenty-four-carat gold and decorated with pink massive Dimond on the rear. its cost is 4.8 million $. it is costed with platinum feature heck preventing technology to save the owner information by untrusted persons.
Falcon Supernova iPhone 6 Pink Diamond features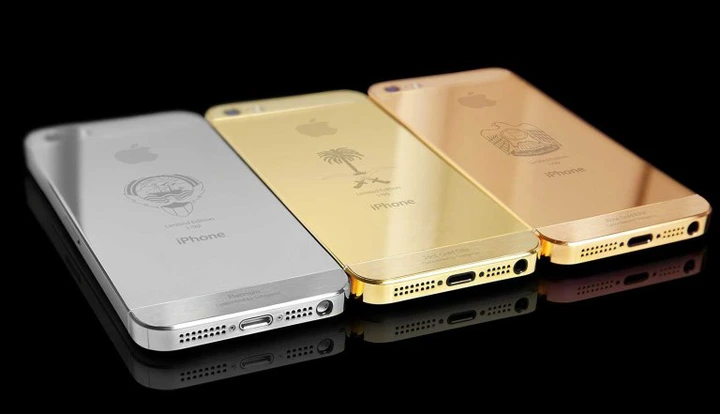 The Falcon Company of New York is a manufacturer of various luxury goods. Among her clients are heads of state, famous actors and singers, and members of royal families. Jewelers and designers who specialize in the use of precious metals and stones work to create exclusive products. Items from Falcon are covered in platinum, fur, and 24-karat gold. The company does not develop its own phones and things, it works with Apple, redesigns its products, and personally delivers them to customers.
Costly due to
Falcon Supernova iPhone 6 Pink Diamond is costly because, Beneath the Apple logo, the Falcon SuperNova features a large beveled pink diamond in the shape of a rectangle. It is fixed with special holders. The size of the stone depends on the modification of the phone. A 35 x 25mm stone is used for the 4.7-inch version and slightly more for the 5.5-inch iPhone. The exact weight of the diamond has not been announced by the company, but it is known that the Falcon iPhone owes its high price to the mineral.
Memory
The amount of internal memory of the new FALCON SuperNova is 128 GB.
These iPhone 6 and iPhone 6 Plus models have been unlocked for use anywhere in the world.